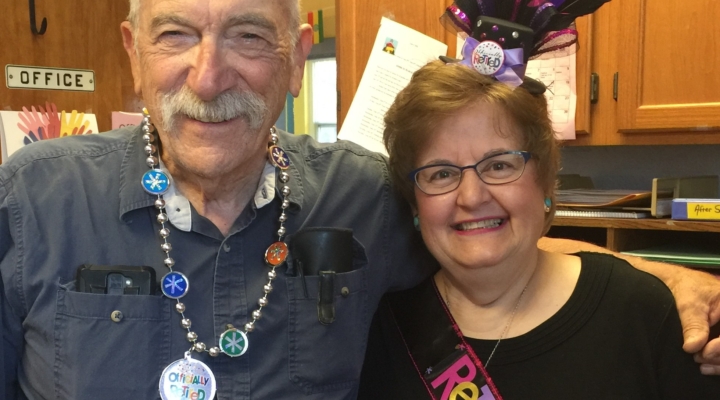 Happy Retirement
Mr. Mike and Ms. Ronnie, the two most beloved people in the school, retire.
We wish the best to Mrs. Ronnie Kulbicki and Mr. Mike Pasquariello who will be retiring from St. Casimir School at the end of the month. Ms. Ronnie has been the Secretary at St. Casimir School for many years and she is also an alum! She leaves us with many wonderful memories from Band-Aids to hugs for the kids and admission coordination to communication for parents! Mr. Mike has been our Facilities Manager and resident "grandpa" for also many years. He does EVERTHING from changing our outdoor sign to major repairs and all projects in between. Most of all, the kids love him so much and they are always looking for him!
Both have been part of our family for so long and they will be missed by teachers, staff, parents and students. Enjoy and God Bless you both!